OpSense is a comprehensive Internet of Things (IoT) solution
Achieve End-to-End Operational Visibility
Intuitive UX/UI

Dashboards, tickets, and workflows provide a holistic view of the business cross all locations.

Hardware Agnostic, Scalable Architecture

With OpSense, clients can choose from best of breed hardware to address specific needs. Pull in data from numerous sources for high level, actionable insights.

Long Battery Life

OpSense's preferred sensor provider offers a battery life of 5-7 years, reducing the need for maintenance interruptions.

More Than Temperature Monitoring

In addition to wireless temperature monitoring, the enterprise-grade, food-safe sensor network can monitor conditions such as humidity, open doors, HVAC conditions, lighting, wait times, sound, weight, voltage, and more.

Your Data, Kept Secure

Unlike other IoT service providers, with OpSense, the customer owns the data. We keep it safe and secure for you. Administrators can assign role-based permissions to give access to departments and management levels.

White Glove Service

We provide our clients with a solution that is tailored to their needs so that they can get the most out of the OpSense product. We don't ship a box of sensors to our clients and hope for the best. We take time to visit the site, understand specific needs, and work with clients to fine-tune a solution that fits best. Our goal is satisfied clients.
Tailorable Solution for the Enterprise
OpSense offers a multi-tenant Software as a Service (SaaS) platform for tracking and reporting of key restaurant operations like temperature across each restaurant or store. Options include customizable web and mobile apps to suit your needs and manage your system across all devices, including iPhone, iPad, and Android phones.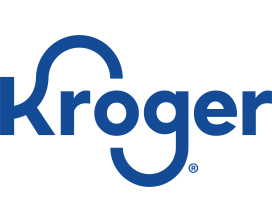 Read About Our Recipe for Success
OpSense is based on a temperature management solution we helped develop for grocery giant Kroger that is now deployed in nearly 3,000 stores and is giving the Fortune 50 company a 5:1 ROI.
Learn More
Learn how OpSense can help your operations management team today