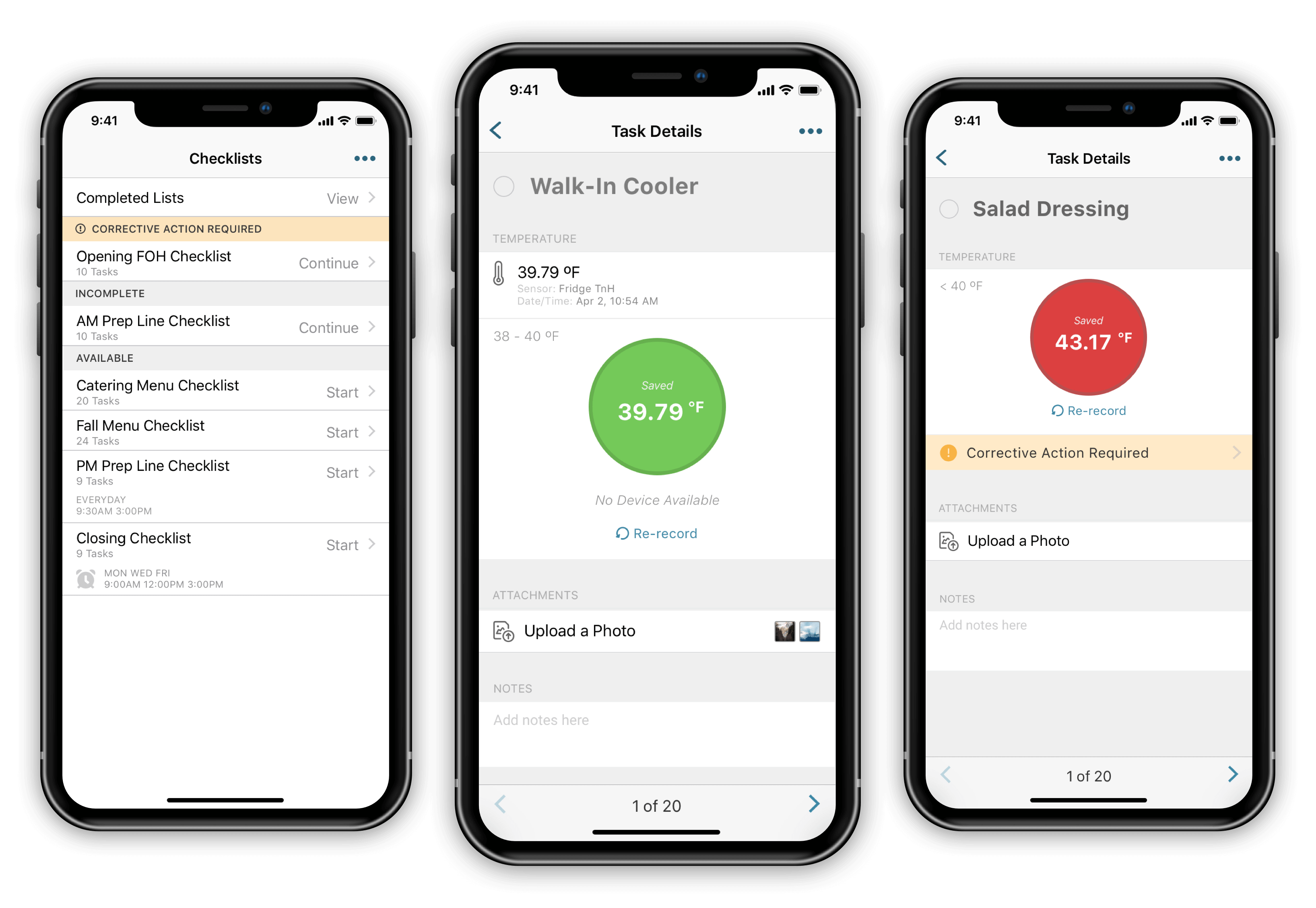 HACCP Compliance

Compliance requires consistent and accurate data collection, which isn't easy with a pencil and paper. Digital tools like the Bluetooth probe or passive collection from wireless sensors placed in walk-ins, coolers or freezers, make the process accurate and efficient. With the OpSense Checklist app it's easier than ever to verify quality and prove compliance.

Dynamic & Flexible

We've made it easy to create and customize as many checklists as your operation requires. From opening and closing tasks to literally any critical control point necessary to ensure you're meeting brand standards. You can even copy tasks with one click.

Execute Critical Checks

As checklists are completed and sent to the cloud, each one is dated and time-stamped. We can integrate data from sensors in walk-ins, coolers or freezers and also log the individual performing the task. Users can add notes or photos for reference later.

Track Corrective Actions

If a corrective action is required, it can be completed immediately, or at a later time. When the corrective action is addressed, the date and time are captured. We've also made it easy to view checklists with incomplete corrective actions.
Everything you need in one place
Reporting & Analytics
Managers can see checklists as they are completed, from each location. The Weekly Checklist Summary Report and Corrective Action Report provide insights into trends and highlight locations performing well. For example, consistent corrective action may point to a location at risk or an individual that needs additional training.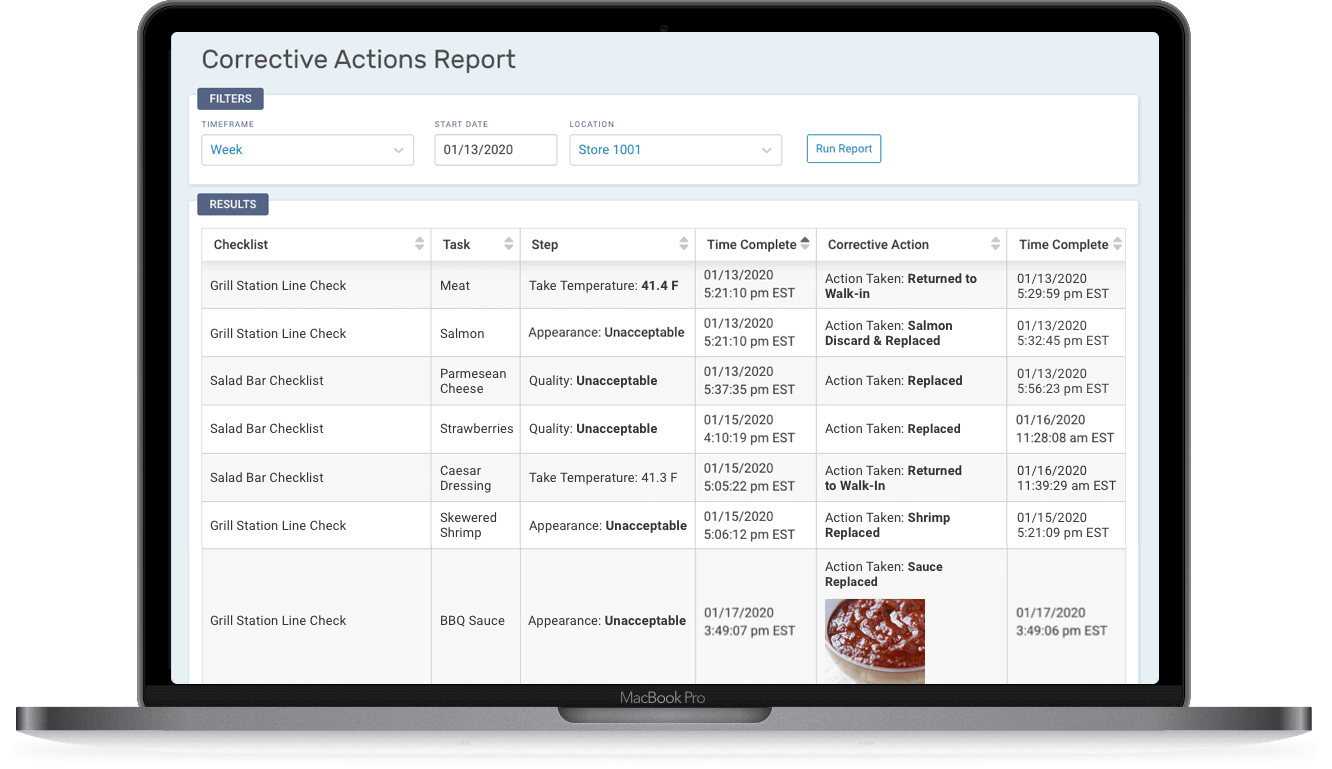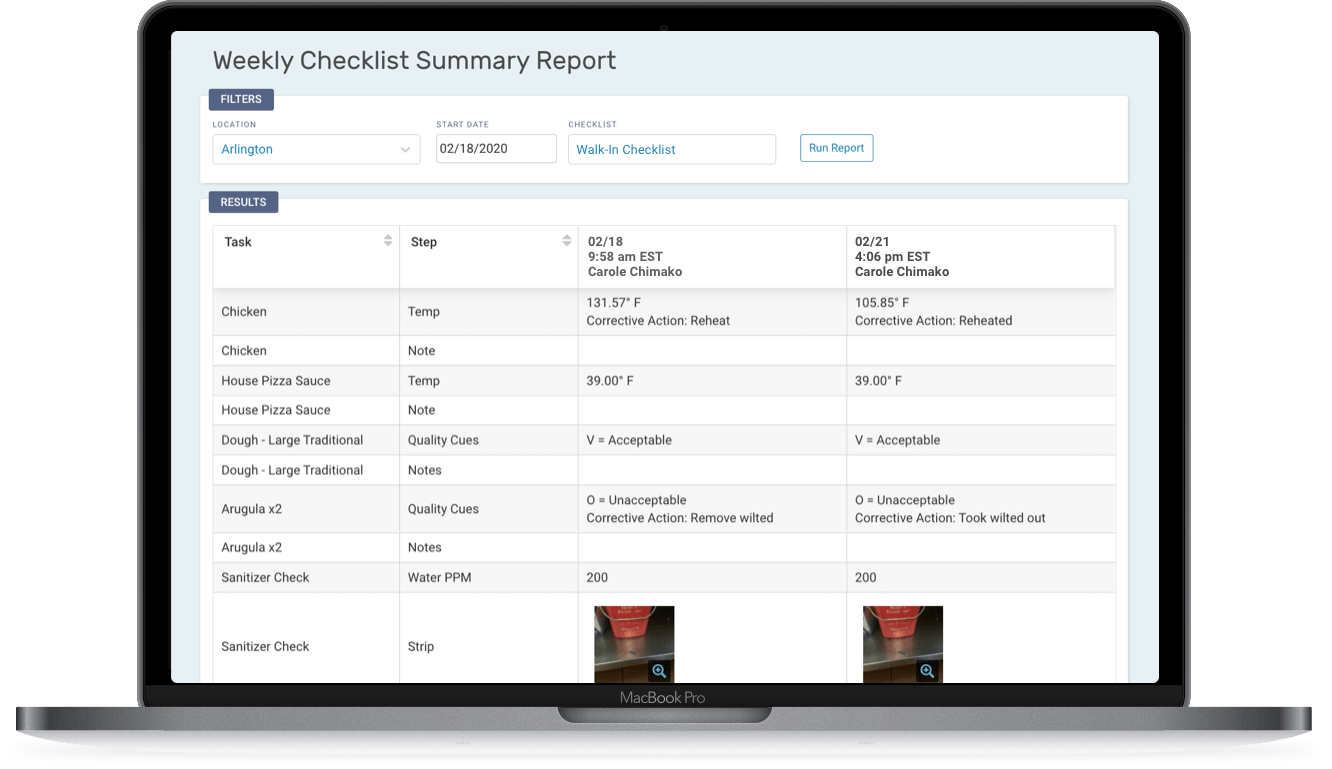 Learn how OpSense can help your team.